Regenerate
Reviving your smile
making the impossible
possible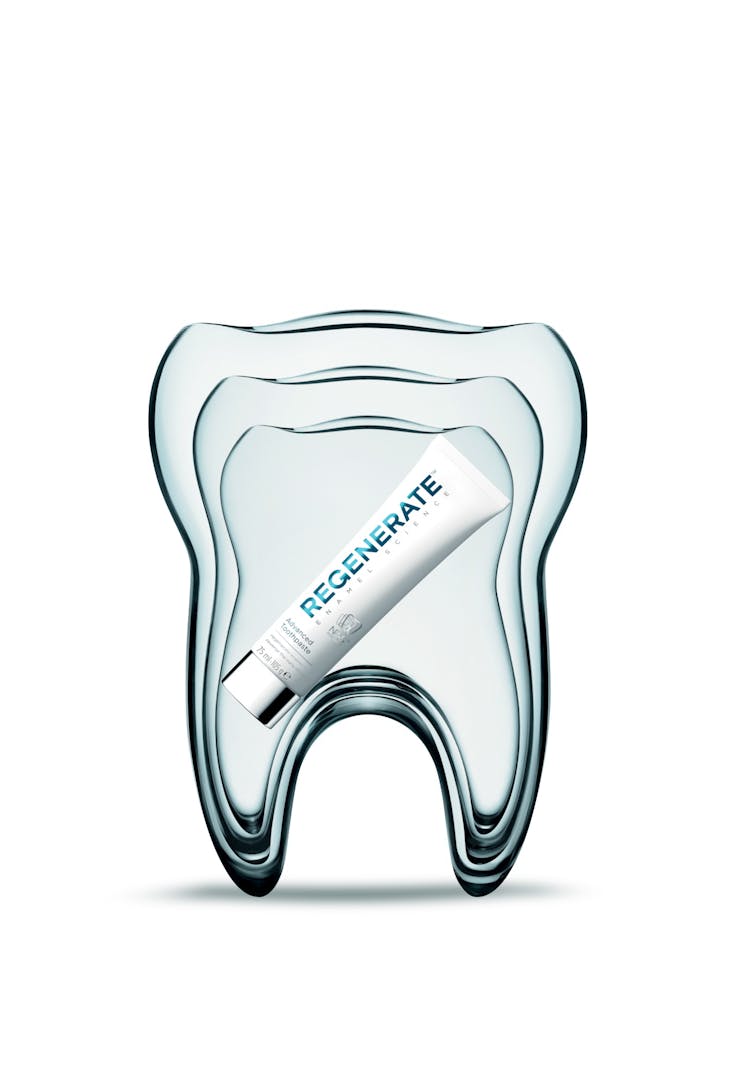 About
This story begins with a breakthrough teeth-regenerating innovation : Enamel science.
A strategic positioning & branding and storytelling mission to position Regenerate as the first premium scientific toothpaste, and bring the story of Enamel regeneration to life.
The campaign
What does it mean to regenerate Enamel? See for yourself.
The challenge
Raising toothpaste to new standards: technical, premium, desirable.
Making enamel regeneration end-benefit clear by raising awareness on teeth's fragility.
The answer
Creating a brand identity and storytelling leveraging 2 pillars.
1/ Premium visual codes expressing fragility: glass, egg shells…
2/ Torture test real life experiments to make benefits obvious
The job
Creating and producing the brand's full launch pack (brand guidelines, films, key visuals…)
01. BRAND IDENTITY.
Creation of a brandbook.
02. BRAND STORY.
Production of a launch DNA movie.
03. ASSET DEVELOPMENT.
Bringing it to life with digital context.
Social content
With no iconography at all, Regenerate asked Zorba to create a bank of still & animated content to nourish social media.